... to everyone who replied to my call for help for my friend
Nancie
. She thought it was a sign of real friendship that I did it, but really it was self defence that made me post that SOS. Cos I was spending so much time on the computer looking for this quilt, the cobwebs were growing all round the house, the dust bunnies were doing what bunnies do, Mr Fixit was wasting away from starvation, and I need new glasses!
Anyway, all's well that ends well, cos thanks to
Freda
, who replied within minutes of me posting, Nancie had her quilt. You can see it
here
, and also thanks to
Marj
who also told us that the pattern was shown in the latest McCalls magazine.
So, thanks to everyone who tried to help, Nancie has now got her brain back, and another quilt on her to-do list.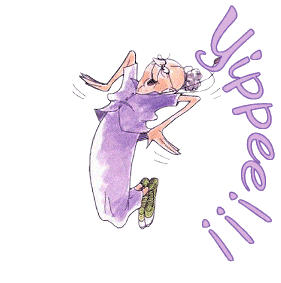 PS Don't forget my Oakshott fabric giveaway,
here
.